Fresh Coffee, Roasted Weekly
We roast every week to ensure the freshest beans and the best cup of coffee
See our Selection
Love everything about this place- the baristas, the decor, and especially their food and drink. I've tried several of their lattes and have taken home about 5 bags of their roasted beans, and everything was perfect! 
Ashley P.
Unique vibe and a variety of green teas is the reason for the highest rating. Pleasant staff, clean interior, amazing food choices, as well as cute and cozy -- all add up to a great experience.
Corey N.
The coffee here is made from high quality beans and the staff knows how to roast them well. The body of the coffee had the perfect fullness that pleases your senses and is very well balanced. Customer service is outstanding!
Paul S.
Folsom Cafe
Enjoy a handcrafted latte or cappuccino at our Folsom location, right off of E. Bidwell St.
Address 603 E. Bidwell, Folsom, CA 95630
Get Directions
Roseville Cafe And roasting facility
Come for a coffee or tea, and see our Geisen Roaster in action as we roast our green beans from around the world!
106 N. Sunrise Ave, Roseville, CA 95661
Get directions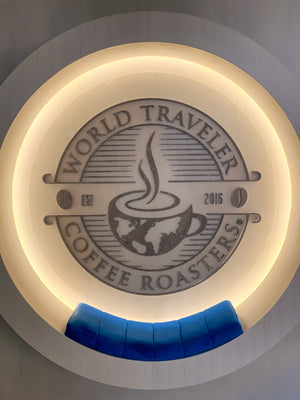 El Dorado Hills
Visit our beautiful store in El Dorado Hills Town Center and catch up with friends on a delicious cup of coffee or Tea
Address 4364 Town Center Blvd Unit 110, El Dorado Hills, CA 95762
24&K Midtown Sacramento
1111 24th st
Sacramento, CA 95816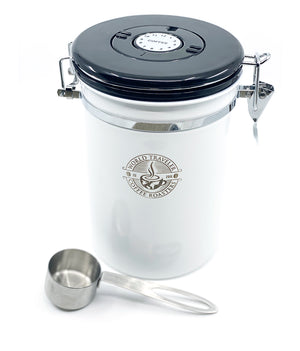 Keep your coffee the freshest possible with our World Traveler coffee canister. This premium quality, airtight, double-walled stainless steel canisters...
Learn more